List of Notes and Resources
Home
Search Individuals
---
Fayette County, Iowa, History and Genealogy
---
This is a special page for folks who have an interest in my hometown area, which is Oelwein, Jefferson Township, Fayette County, Iowa. If you didn't get here by way of the Fayette County GenWeb Site, you really should visit it. It is one of the best county genealogy web sites on the web.
---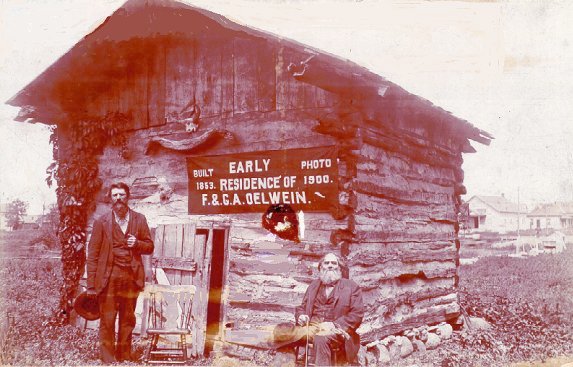 The Oelwein log cabin in 1900. I don't know who the two men are.
I believe this cabin was originally the home of Elizabeth Burch Shelton Schneider
before she married Michael Schneider.
---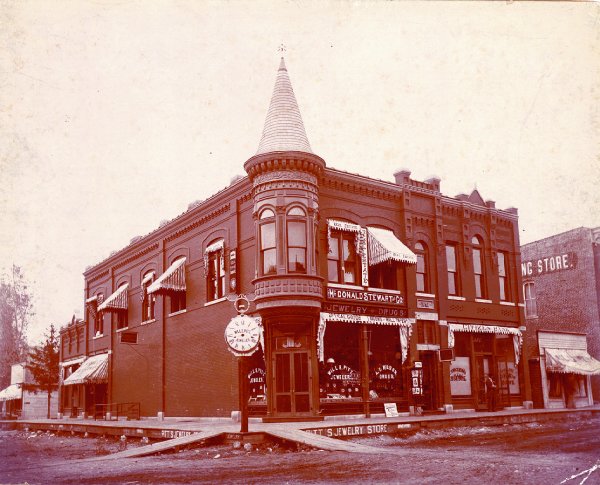 Looking northeast from Frederick & Charles streets.
This location is recognizable in Oelwein even today.
This photograph may have been taken about the same time as the one below?
---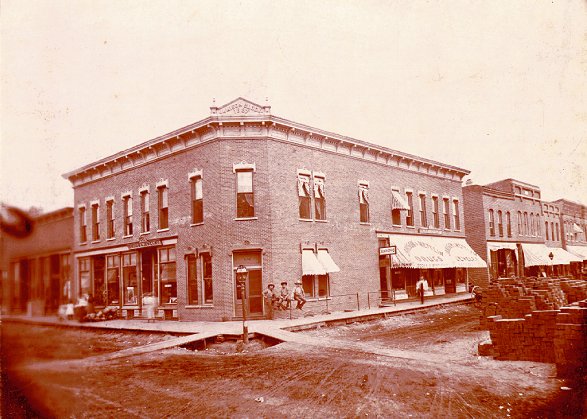 The Jamison Building - 1889.
The southwest corner of Frederick & Charles streets.
Were they paving the streets?
---
List of Notes and Resources
Home
Top of Page